References in Mexico
CB 90 HMN to combat illegal drug trafficking in the Caribbean Sea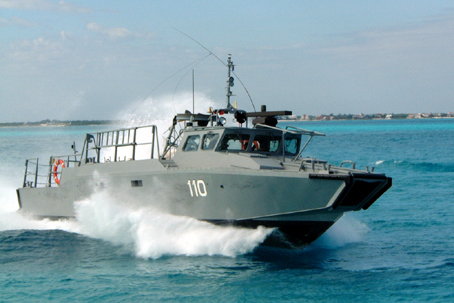 CB90
As part of a USD 500 million and 3 year strategy to wage a total war against drug trafficking, the Mexican government placed an initial order with Dockstavarvet for 12 units of its high-tech fast patrol craft back in 1999.
The program relies heavily on cutting-edge technology since the traffickers are diversifying their routes and use high-tech equipment themselves. The Navy plan includes Offshore Patrol Vessels equipped with helicopters and a large number of high-speed boats to combat the traffickers increasing use of quick coastal drops on both the Pacific and the Caribbean coast.
Additional orders for 8 plus 20 units have been executed and all the boats are already in service to intercept cocaine and other drugs heading into Mexico from the south and thereby cut off South American traffickers' one key transit route for cocaine into the United States, the largest consumer drug market in the world. The CB 90 HMN version is modified for tropical conditions and fitted with 2 x 800 hp engines for sprint speeds of over 45 knots.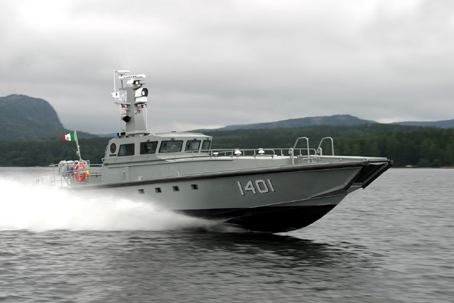 IC16M
Deliveries
– 12 x CB 90 HMN 1999-04-15 for delivery 2000-03-18
– 8 x CB 90 HMN 1999-07-29 for delivery 2000-06-14
– 20 x CB 90 HMN 2000-02-01 for delivery 2001-03-10
– 4 x CB 90 HMN in 2003-2004 for license prod. at ASTIMAR No 3, Coatzacoalcos, Mexico
– 4 x CB 90 HMN in 2004-2005 for license prod. at ASTIMAR No 3, Coatzacoalcos, Mexico
– 1 x IC16 M, 1401 in 2005
– 3 x IC16 M, 1402 to 1404 in 2006 for license prod. at ASTIMAR No 3, Coatzacoalcos, Mexico
– 2 x IC16 M, 1405 and 1406 in 2007 for license prod. at ASTIMAR No 3, Coatzacoalcos, Mexico
– 2 x IC16 M, 1407 and 1408  in 2009 for license prod. at ASTIMAR No 3, Coatzacoalcos, Mexico
– 1 x IC16 M, 1409 in 2010 for license prod. at ASTIMAR No 3, Coatzacoalcos, Mexico
– 5 x IC16 M, 1410 to 1414 in 2012 for license prod. at ASTIMAR No 3, Coatzacoalcos, Mexico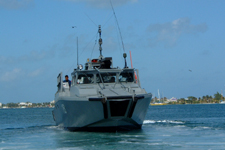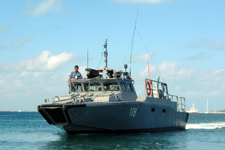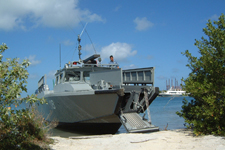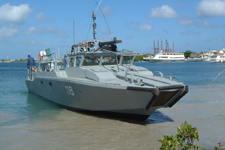 CB90
Photos below are taken by: Juan Fransisco Cortes Hernandez