Developing a basic concept
The development costs for new projects have increased dramatically over a long period of time. With almost 15 years' experience in serial production of modern patrol crafts, we firmly believe that customization of existing models is a winning concept. The export successes of recent years, with all types being based on existing basic models, show that this philosophy is completely realistic. Our military and non-military concepts are based on a few well-planned designs to which both Dockstavarvet and the users have contributed the best of their combined knowledge and experience.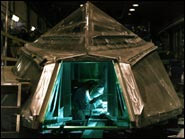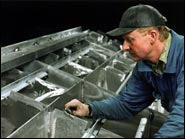 Our portfolio of standard designs covers:
– Military Assault Craft 10, 15 and 18 meters
– High Speed Patrol Craft from 10 to 20 meters
– Fast Pilot Launches 11.7 to 20 meters
– Passenger Launches 15 to 20 meters
Moreover, we can offer a wide variety of one-off designs based on existing hulls.