Interceptor Craft 20 M - serie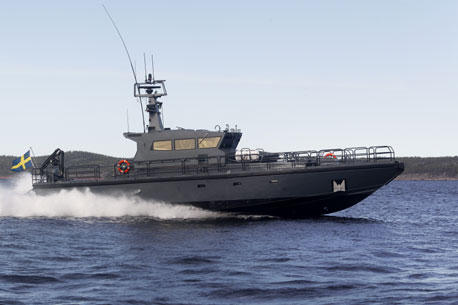 To meet a need for a larger model to serve as both a fast interceptor and a landing craft / troop carrier we now present the 20 M – serie.
The IC20 M, is based on Docksta's well proven CB90H and IC 16M/IC19 M and long standing experience in fast Police/Patrol Craft. The IC20 M have a noise level in the wheelhouse of 63 db(A) at a cruising speed of 40 knots which is unique in fast patrol boats of this size.